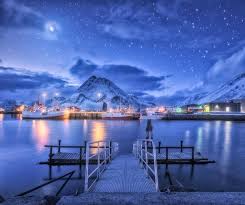 THE GRCGED WEEKLY
Your connection to on-campus feminist action
February 4, 2021 

Contact us:



Join our Discord:
https://discord.gg/9vtkPEVz
Associated Clubs
Engineers Without Borders (EWB) 

EWB is dedicated to bringing people and ideas together to tackle some of the world's most serious problems. Here in Guelph, we do that by holding meetings about topics we're passionate about, having fun events, volunteering, and getting involved in local politics. EWB Guelph's motto is "Think Globally, Act Locally." To learn more and get involved, check them out @EWBGuelph forms.gle/8Gb18fWTTPw9BEej7
"Prejudice is a burden that confuses the past, threatens the future and renders the present inaccessible."

-Maya Angelou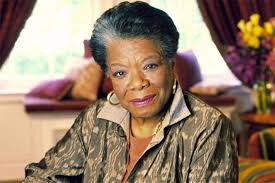 Events

Chillin with Grcged
When: Wednesdays 6 pm
Where: Our discord server: https://discord.gg/9vtkPEVz
Description:
Come and hang out with us, bring a blanket and a warm drink. Some weeks its movies, others its games, next week we will be doing our watch night. Can't wait to see you there!
Unpacking Masculinity 
When: October 29, bi-weekly meetings
Where: https://meet.jit.si/GRCGED-unpackingMasculinitiesgroup 
Description:
Starting in October, Bi-weekly seminars on what masculinity means, toxic masculinity and how to unpack the deep patriarchal roots impacting society today. Sign up here https://forms.gle/xj7tHzNMjkhAkQeJ7
Tea and Talk Tuesdays
When: Tuesdays 
Where:  GRCGED Jitsi general room: Here
Description: 
One on one peer support sessions, sit down and talk with one of our volunteers for support, someone to talk to feel or if you're looking for resources
Winter Pride 2021 
When: February 5th – 14th, 2021
Where: Check out all the events Here
Description;  Winter Pride is back, and this year Guelph Pride, other LGBTQ2IA+ organizations, the University of Guelph, and members of the LGBTQQIP2SAA community have a week of events planned for folks, including a colouring page exhibit, a fierce dance party, a baking workshop, and more! Children, youth, and seniors alike are welcome to attend any/all of these FREE virtual events!
 
Human Trafficking awareness day event
When: February 22nd from 6:30-8:00 pm
Where: Online, sign up with this link
Description: For Human Trafficking Awareness Day, Guelph-Wellington Women in Crisis invites you to learn with us through a panel discussion featuring guest speakers from the Guelph, Waterloo and Wellington region who are committed to anti-human trafficking work and supporting survivors of human trafficking. 
Important dates 

February 6: International Day of Zero Tolerance to Female Genital Mutilation
Female genital mutilation (FGM) comprises all procedures that involve altering or injuring the female genitalia for non-medical reasons and is recognized internationally as a violation of the human rights, the health and integrity of girls and women. 
 In response to this disruption, the United Nations, through its UNFPA-UNICEF joint programme, has been adapting interventions that ensure the integration of female genital mutilation in humanitarian and post-crisis response. To promote the elimination of female genital mutilation, coordinated and systematic efforts are needed, and they must engage whole communities and focus on human rights, gender equality, sexual education and attention to the needs of women and girls who suffer from its consequences.
Black History Month
During Black History Month, people in Canada celebrate the many achievements and contributions of Black Canadians and their communities who, throughout history, have done so much to make Canada the culturally diverse, compassionate, and prosperous nation it is today.
Also, check out these links for some Black history month events
https://gryphlife.uoguelph.ca/submitter/form/step/1?Guid=f743a0b5-6aa4-48e8-9326-8454b0222541
https://www.eventbrite.ca/e/the-anti-black-racism-workshop-with-selam-debs-tickets-136311215515
News
OUTline Volunteer and OUTline Volunteer Facilitator Applications Open!
interested in joining the OUTline team for the Fall 2021 and Winter 2022 academic year? OUTline is accepting applications! Position descriptions can be found on the Gryphlife page. Early applications are encouraged!
To apply for the Volunteer position:
1) Complete the online application form, and 2) Submit your application between the time periods of Jan 11-Feb 12, 2021 by 11:59 pm EST, or July 9-30, 2021 by 11:59 pm EST. Candidates will be emailed if they are invited to the interview stage, which will be conducted over the phone or through online video call.
To apply for the Volunteer Facilitator position:
1) Visit Experience Guelph and click on the "Students" tab. Navigate to "On Campus Employment", and search for "OUTline Volunteer Facilitator". The job ID for the position is 84377. 2) Ensure that you apply by or before Friday, January 29th, 2021 by 11:59 pm EST. 3) Candidates will be contacted if they are invited to the interview stage. Only those selected to move onto this stage in the recruitment process will be contacted.
Please reach out to Jarred Sanchez-Cacnio (they/them), Sexual and Gender Diversity Advisor at cacnioj@uoguelph.ca for more information, or if you have any questions.
Trans WNBA Player Layshia Clarendon Shares Top Surgery Photos in Heartfelt Post, Gets Full Support From Team
The WNBA's first openly trans and nonbinary player Layshia Clarendon (she/her/they/them/he/him) has opened up about getting top surgery on January 13. "I want Trans people to know and see that we've always existed & no one can erase us!,' they continued. "I want people to remember that my freedom is your freedom because none of us are free until we are all free!!!

Read more here
Vaccines for all 
Migrant and undocumented people are at the forefront of the COVID-19 crisis. Often working in essential jobs that sustain our communities but have been excluded from services and protections. Some of the highest rates of COVID-19 infections are for migrants in congregate living and working conditions, like farms, factories, and warehouses, and those who are homeless or incarcerated. 
.Read more here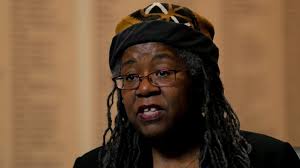 Artist of the week
Sylvia Hamilton
Sylvia D. Hamilton is a Nova Scotian filmmaker, writer and artist whose work explores the lives and experiences of people of African descent. Her special focus is on African Nova Scotians, and especially women
Works to watch: The little black schoolhouse, Black Mother Black Daughter, Portia White