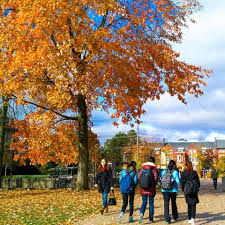 The GRCGED Weekly

THE
WEEKLY(ish)
Your connection to on-campus feminist action
September 5, 2021
ORGANIZATION HIGHLIGHT

Ontario Public Interest and Research Group

OPIRG is an activist centre for research, education, training and action for social and environmental justice. Our office is a positive place where campus and community activists come together and connect to share skills and information, access resources and support, and deepen our political analysis.We know that environmental degradation and social injustice are complex and interconnected issues that are the product of systems of domination and hierarchy. We expose and challenge the structures and institutions which perpetuate colonization, imperialism, capitalism, patriarchy, and other forms of inequity. We stand in solidarity with people around the world who are resisting social and economic oppression.

In this newsletter:


ARTIST OF THE WEEK
GRCGED EVENTS

Tuesday, September 7 2021 at 1:00 – 3:00PM
Join the Guelph Resource Centre for Gender Empowerment and Diversity online to meet new friends, talk about healthy relationships, safer, sex, feminism 101, and play games. You'll also get to learn more about who we are, what we do, and how to get involved with us. On top of this, there will be draws for "door" prizes of Hospitality Services Gift Cards and more!



Tea and Talk Tuesdays
When: Tuesdays 12-4pm
Book here: https://calendly.com/grcgedchats/60min
Description:
One on one peer support sessions with one of our staff members for support, someone to talk to, feel your feelings with, or if you're looking for resources. GRCGED offers peer support which is not meant to be a substitute for counselling or therapy. We are here to listen and help you find connections.



Latinas' Learning and Support Circle
The Latinas' Learning and Support Circle aims to contribute to the construction of a more unprejudiced and equitable Latina women and self-identified women community in Guelph and the region. Our meetings and learning work will be in Spanish are based on respect for the cultural diversity among women from different Latin-American countries and the interests of all women joining the Circle. Through reflection and discussion at weekly meetings, we will learn about the importance of our mental health, self-care, healthy relationships, healthy parent-child relationships, the impact of different forms of violence in our lives as immigrant women, etc.

Day: Wednesdays
Time: 7:00-8:00pm
For more information about joining the Circle please contact:
Lidia Fourcans at outreach.grcged@gmail.com

OTHER COOL EVENTS!


Decolonizing Settler Led Water Advocacy/ProtectionSept. 29, 3pm
Join Wellington Water Watchers for this webinar to explore questions about what it means to decolonize settler led water advocacy and protection. They are inviting the community to this Q&A event (a la Cross Country Check-up or Ontario Today) with a moderator and guest panel. This event has been created as an opportunity to explore the topic of decolonizing our work with the added intention of meeting each of us exactly where we are in order to support and deepen our learning. Our chosen panel are not "experts" but settler folks in various non-profit organizations connected to water who are on their own decolonizing journey. Bring your questions and your deep listening to this event.



How can I learn more about Indigenous cultures and Reconciliation?
Check out a selection of credit-free Indigenous Studies courses! Participants are invited to explore the historical and current contexts of colonization in Canada. Whether discovering how to participate in the Reconciliation process or unravelling enduring myths, everyone in the community is welcome, register today!PLEASE NOTE: These courses are not available for UW degree credit.Registration deadline: September 10, 2021Myth-Busting Part 1: Deconstructing Indigenous-Canadian Relationships (IS 101 – ONLINE)

Reconciliation: Discussions and Implications for Settler Peoples in Canada (IS 110 – ONLINE)



Unity Jam Concert
in solidarity with encampment residents in Ohrón:wakon (Hamilton)
September 5 starting at 3pm
Gage Park at the Bandshell, Hamilton
Child friendly event!
Parking and food available!
Featuring: Logan Staats, Phil Davis, Keith Silver, Rob Lamothe, Kojo "Easy" Demptey, Mother Tereka, Lee Reed, Arwen Abundance Imani, Josè Lobo, and more TBA!
Hamilton and District Labour Council will be joining comrades from 1492 Land Back Lane, Protect The Tract, Hamilton Encampment Support Network, and Keeping Six for a Unity Jam Concert in solidarity with our unhoused neighbours and encampments.


Join the GRCGED Collective!
✓Do you want to contribute your passion for social justice and gender equity towards building community and campus organizing?
✓Are you interested in learning more about how social justice and special status groups work on campus?
✓Do you want to gain skills in financial literacy, organizational and policy development, labour practices and strategic planning?
✓Are you interested in being a part of decision-making that contributes to how GRCGED functions?
✓The Guelph Resource Centre for Gender Empowerment and Diversity (GRCGED) is looking for passionate and committed students, activists and community members interested in furthering our mandate which is focused on the advancement of gender equity from an intersectional feminism perspective and social justice.

What do GRCGED Collective Members do?
Broadly speaking, the collective members make decisions about the direction of GRCGED as an organization.
They work to ensure that our mandate is being observed while the organization maintains its financial and legal responsibilities.

For more information contact Lidia at outreach@grcged.com



Greater powers for the Landlord and Tenant Board could have a major effect on tenants!
Tenants in Ontario are facing new rules that may seriously affect their rights and responsibilities. These changes to the Residential Tenancies Act became law on September 1.This month's On the Radar looks at 2 of the more significant new rules. Landlords can now apply to the Landlord and Tenant Board (LTB):after a tenant has moved out, andwhen a tenant does not pay for utilities that they're responsible for.More info here



Tangled Art + DisabilityTangled Art + Disability is a registered charitable organization dedicated to enhancing opportunities for artists with disabilities to contribute to the cultural fabric of our society by:
•Showcasing and promoting artists with disabilities from visual, performing, media arts, film
and integrated art forms
•Engaging and inspiring young people with disabilities to explore and embrace their own
creative talentFostering partnerships and collaborations that enhance opportunities for artists
with disabilities to practice and share their work with a wider public
•Providing accessible professional development and networking opportunities
•Building an inclusive arts and culture sector so that everyone can appreciate the abundance
of art our society has to offerhttps://tangledarts.org/