Wow! Welcome!
It's so great to see so many people back on campus.  I'm seeing old faces and getting to know new ones.  GRCGED is still in the basement and will be until at least mid-September when the renovations are finished.  Come and tell us what it is like outside, maybe post a picture on our FB page.  🙂  We still have a couch where you can hang out, a microwave if you need to warm up some food and of course, tea.
This year there will be weekly GRCGED pop-up events in the library on campus this year.  We will be sharing info about mental wellness and stress reduction with an intersectional focus.  We will need volunteers to help with research and helping at these events as well as other projects.  If you want to volunteer for this or to help out in other ways, please fill in the forms on our volunteer page.
We have a new widget on our page where you can sign up directly for our events listserv.  You can't be added twice, so if you aren't sure if you signed up at a resource fair, add yourself now!  We won't spam you.  🙂
If you didn't run into us during Orientation Week, check out our events (and everyone else's) on the DisOrientation FB page.  GRCGED and GRR!<3 will be presenting a movie on September 21, we are co-hosting Social Justice Trivia with other DisOrientation organizerson September 25 and GRCGED will be making placards for the Take Back the Night rally and march on September 26.  We are going to be at Dis-is-a-social and the Wrappin' it U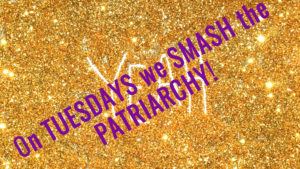 p dinner.  See you soon?