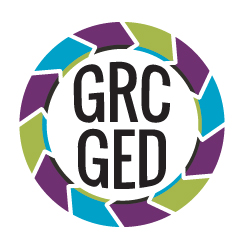 Newsletter September 24, 2020
"My mother told me to be a lady. And for her, that meant be your own person, be independent."

-Ruth Bader Ginsburg
---
Events

1. Community meet-ups
Come join us every Thursday at 6:00 pm. Come and hang out with us, bring a blanket and a warm drink. Some weeks its movies, others its games, this week we're going to discuss how we pass the time during quarantine, new hobbies, music and favourite shows. Can't wait to see you there! Click here to join.
2. Unpacking Masculinity
Starting October, Bi-weekly seminars on what masculinity means, toxic masculinity and how to unpack the deep patriarchal roots impacting society today.
3. Tea and talk Tuesdays
One on one peer support sessions, st down and talk with one of our volunteers for support, someone to talk to feel or if you're looking for resources.
---
Important Dates
International Safe Abortion Day
September 28th is International Safe Abortion Day. On this day we're celebrating 80 countries legalizing abortion and over 12.2 million people helped because of these changes. It's also a reminder that although we've made progress we still have a long way to go.
International safe abortion day first started in Latin America and the Caribbean where women's groups mobilized around September 28 to demand their governments to decriminalize abortion, provide safe access abortion services and end the stigma towards abortions.
For more information click here:http://www.september28.org/
Orange t-shirt day
Make sure to wear Orange on the 30th.
Orange shirt day was designed to commemorate the residential school experience, to witness and honour the healing journey of the survivors and their families, and to commit to the ongoing process of reconciliation.

On this day of September 30th, we call upon humanity to listen with open ears to the stories of survivors and their families and to remember those that didn't make it.

To learn more click here: https://www.orangeshirtday.org/

---
Artist of the week
NoName
Songs to listen to: Song 32, All I need, Part of me
---
Associate Clubs
Guelph Women in computer science
Guelph Women in Computer Science (GWiCS) is a student-run club that seeks to build a supportive community for women studying computing at the University of Guelph. This includes cis and trans women as well as non-binary individuals. GWiCS hopes to support the inclusion and retention of these groups in our community through social activities, networking events with local tech employers, group study sessions, trips to conferences/hackathons, mentorship opportunities and much more! Head over to gwics.org to learn more about our club and how to join
Guelph Black student association (GBSA)
The association focuses on issues of diversity, race, and other significant factors relevant to the lives of students of colour, and tries to encourage the inclusion, respect, and education of the beautifully unique and present black and minority faces on campus. They offer a small library, safe space, study room and public events.
Moden U.N (MUN)
An academic club focused on; education and critical thinking about politics and world issues, as well as encouraging the development of strong teamwork and communication skills. As a club, we organize trips to Model UN conferences hosted by other Universities in Canada and offer training sessions to promote debate skills and knowledge of UN procedures in order to prepare delegates for these conferences.
---