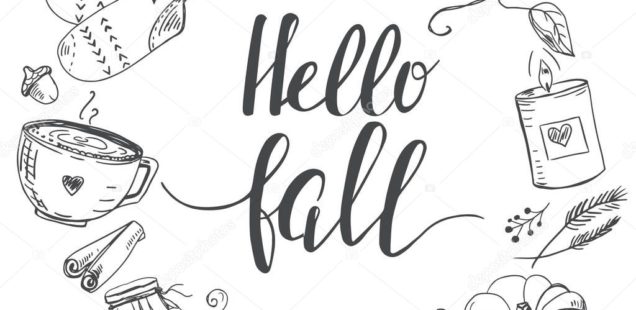 Newsletter: October 1, 2020
The GRCGED Weekly: October 1, 2020
Your connection to on-campus feminist action
---
"I love to see a young girl go out and grab the world by the lapels. Life's a bitch. You've got to go out and kick ass"
–Maya Angelou
---
Events 
Community meet-ups
When: Wednesdays 6 pm
Where: GRCGED Jitsi general meeting room: Here
Description:
Come and hang out with us, bring a blanket and a warm drink. Some weeks its movies, others its games, this week we're going to discuss how we pass the time during quarantine, new hobbies, music and favourite shows. Can't wait to see you there!
Unpacking Masculinity 
When: TBA
Where: TBA
Description:
Starting October, Bi-weekly seminars on what masculinity means, toxic masculinity and how to unpack the deep patriarchal roots impacting society today.
Tea and talk Tuesdays
When: Tuesdays 
Where:  GRCGED Jitsi general meeting room: Here
Description: 
One on one peer support sessions, st down and talk with one of our volunteers for support, someone to talk to feel or if you're looking for resources 
Guelph Aids Walk 

When: September 18th to October 18th
Where: Wherever you want
Description:
Sign up and walk/run/move any distance you want, you can sign up individually or as a team, the cost to participate is $25. You can also help fundraise for HIV/AIDS research and to smash the stigma. 
Commit to cover a distance and support the group ARCH in their path to support their programs.
For more information click: Here
 
Advocacy in Action: Advancing Gender Equity & Feminist Recovery in Canada
When: Thursday, October 8, from 5:30-7;00 Pm
Where: Sign up for their webinar Here
Description:
YWCA Canada invites you to join a thought-provoking discussion with advocacy leaders from across Canada who will share lessons and promising practices. They will also cover information like, how to amplify the work of others? How to make sure that the advocacy gains made on gender equity in Canada don't slip backward?

Toronto Rally to Support Six Nations Land Defenders at 1492 Land Back Lane
When: Friday, 9 October 2020 from 3:00-5:00 Pm
Where: Queen's Park, Toronto, ON M5S, Canada 
Description:
Join this rally at Queen's Park to insist that the government meet the demands of the land defenders. And to fight the Unjust development of Mackenzie Meadows housing development project bordering the town of Caledonia. Furthermore, this is to protest the unjust warrants and arrests of those speaking out about 1492 Laidback Lane.
For more information click: Here
---
Important News 
Sign this petition to protect Bill C-16  

 On January 25th an email to appeal to repeal Bill C-16 was sent to the federal government. This proposal was rooted in transphobia as evident in their petitions wording "We reject the term trans women because by definition trans women are men. They are not a subset of women(and vice-versa for trans men)." 
This proposal passing means the segregation of trans men and women in prisons and the denial of transfers to prisons that correspond with their gender identity. 

No one should be punished because of their race, gender expression, religion or beliefs, this petition aims to do just that. 

Sign this petition to protect bill C-16 and to show help protect trans rights within prisons.
Important Dates 
---
New gender-affirming care program coming to Guelph
ARCH, Gender Affirm Guelph and the Guelph Community Health Centre have partnered up and starting October 14th this new clinic will provide patients access to hormone initiation and management, surgery referrals, education, counselling and support. All you need to do is book an appointment to become a patient, no referrals needed.
October 4th-10th is Mental Illness Awareness Week
The week was established in 1992 by the Canadian Psychiatric Association and is now coordinated by the Canadian Alliance on Mental Illness and Mental Health (CAMIMH) in cooperation with all its member organizations and many other supporters across Canada
October is Breast Cancer Awareness Month
In the last 20 years, more than $360 million has been invested in breast cancer research by the Canadian Cancer Society and the former Canadian Breast Cancer Foundation combined, funding more than 1,000 research projects. The breast cancer death rate has dropped by 44% since the late 1980s. But, Breast cancer continues to be the most commonly diagnosed cancer and the second leading cause of cancer-related death among Canadian women. Show your support by wearing pink or donating to the Canadian Cancer Society!
---
Artist of the week: 

Megan Falley 
A queer femme author known for the books: Drive Here and Devastate Me. Her chapbook, Bad Girls Honey (Poems About Lana Del Rey)
---
Clubs Spotlight
Engineers Without Borders (EWB)            
EWB is dedicated to bringing people and ideas together to tackle some of the world's most serious problems. Here in Guelph, we do that by holding meetings about topics we're passionate about, having fun events, volunteering, and getting involved in local politics. Nationally, there are about 40 chapters across Canada that work together to create change. Internationally, we work with entrepreneurs in Sub-Saharan Africa to help support their development and create cultural exchanges between them and their Canadian counterparts. EWB Guelph's motto is "Think Globally, Act Locally." To learn more and get involved, check them out @EWBGuelph forms.gle/8Gb18fWTTPw9BEej7
Curtain Call Productions                  
Our purpose is to provide an opportunity for the community and University members to develop their artistic talents through musical theatre and by doing so foster or enhance an appreciation for the arts. CCP membership is comprised of the board of directors, rehearsal team, production team, communications team and crew.
---