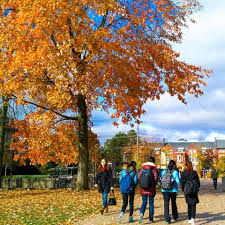 Newsletter October 8th

The GRCGED Weekly 
---
October 8, 2020
Your connection to on-campus feminist action

"I've been a proud mentor to many women seeking public office, because I believe we need more women at all levels of government. Women have an equal stake in our future and should have an equal voice in our politics. These are challenging times, but I believe getting more women to run foroffice is a big part of the solution." 

–Kamala Harris
Events 
Community meet-ups
When: Wednesdays 6 pm
Where: GRCGED Jitsi general meeting room: Here 
             Also our discord server: Here
Description:
Come and hang out with us, bring a blanket and a warm drink. Some weeks its movies, others its games, next week we will be playing among us and Jackbox games. Can't wait to see you there!
Unpacking Masculinity 
When: TBA
Where: TBA
Description:
Starting in October, Bi-weekly seminars on what masculinity means, toxic masculinity and how to unpack the deep patriarchal roots impacting society today.
Tea and Talk Tuesdays
When: Tuesdays 
Where:  GRCGED Jitsi general meeting room: Here
Description: 
One on one peer support sessions, sit down and talk with one of our volunteers for support, someone to talk to feel or if you're looking for resources 

Guelph Aids Walk 

When: September 18th to October 18th
Where: Wherever you want
Description:
Sign up and walk/run/move any distance you want, you can sign up individually or as a team, the cost to participate is $25. You can also help fundraise for HIV/AIDS research and to smash the stigma. 
Commit to cover a distance and support the group ARCH in their path to support their programs.
For more information click: Here


Advocacy in Action: Advancing Gender Equity & Feminist Recovery in Canada
When: Thursday, October 8, from 5:30-7;00 Pm
Where: Sign up for their webinar Here
Description:
YWCA Canada invites you to join a thought-provoking discussion with advocacy leaders from across Canada who will share lessons and promising practices. They will also cover information like, how to amplify the work of others? How to make sure that the advocacy gains made on gender equity in Canada don't slip backward?

Toronto Rally to Support Six Nations Land Defenders at 1492 Land Back Lane
When: Friday, October 9 2020 from 3:00-5:00 Pm
Where: Queen's Park, Toronto, ON M5S, Canada 
Description:
Join this rally at Queen's Park to insist that the government meet the demands of the land defenders. And to fight the Unjust development of Mackenzie Meadows housing development project bordering the town of Caledonia. Furthermore, this is to protest the unjust warrants and arrests of those speaking out about 1492 Laidback Lane.
For more information click: Here



EWB mug share program

This week, the Guelph chapters of Engineers Without Borders (EWB) and Engineers for a Sustainable World (ESW) are running a campaign to get a reusable mug program implemented at the Tim Horton's in the Thornbrough building
The campaign aims to reduce the amount of unnecessary waste produced in the Thornbrough building, as well as the barriers that individuals face when trying to make more sustainable lifestyle decisions. Because let's be honest, even those of us who own a travel mug have forgotten to bring it to campus on at least one occasion. And even if you remembered to bring it, you might have forgotten to rinse out yesterday's (or last week's) drink – yuck!.
Interested in supporting our cause? Fill out this short survey (5 – 10 minutes) to help us prove our case to Hospitality Services. And don't forget to ask your friends to do the same!
---
IMPORTANT NEWS
Sign this petition to protect Bill C-16

On January 25th an email to appeal to repeal Bill C-16 was sent to the federal government. This proposal was rooted in transphobia as evident in their petitions wording "We reject the term trans women because by definition trans women are men. They are not a subset of women(and vice-versa for trans men)." 
This proposal passing means the segregation of trans men and women in prisons and the denial of transfers to prisons that correspond with their gender identity. 

No one should be punished because of their race, gender expression, religion or beliefs, this petition aims to do just that. 

Sign this petition to protect bill C-16 and to show help protect trans rights within prisons.
---
New gender-affirming care program coming to Guelph
ARCH, Gender Affirm Guelph and the Guelph Community Health Centre have partnered up and starting October 14th this new clinic will provide patients access to hormone initiation and management, surgery referrals, education, counselling and support. All you need to do is book an appointment to become a patient, no referrals needed.
---
IMPORTANT DATES 
October 8th: World Hospice and Palliative Care Day:

World Hospice and Palliative Care Day is a unified day of action to celebrate and support hospice and palliative care around the world.
People from around the world who have been impacted by a life-limiting illness — either personally or by supporting a loved one — will be making their voices heard, asking policymakers to pay attention to prioritize palliative care policies and services. Further, people who have been standing in solidarity with them. local leaders, volunteers, advocates, clinicians — will be volunteering their time to amplify this public message: Palliative Care: it's "My Care, My Comfort."
Subscribe to WHPCA's newsletter here: http://tiny.cc/lnky8y
---
October 10th: World Mental Health Day
World Mental Health Day is observed on 10 October every year, with the overall objective of raising awareness of mental health issues around the world and mobilizing efforts in support of mental health.
The Day provides an opportunity for all stakeholders working on mental health issues to talk about their work, and what more needs to be done to make mental health care a reality for people worldwide.
---
October 11th: International Day of the Girl Child

The International Day of the Girl Child focuses attention on the need to address the challenges girls face and to promote girls' empowerment and the fulfilment of their human rights., this includes areas like educations, legal rights, medical care, protection from discrimination. It also a movement to bring an end to gender-based violence and advocating education for girls and leading a social change.
COVID-19 has only made these issues clearer, this only makes our goals clearer. Some ways to get involved:
Share stories of inspiring adolescent girls or girl-led organizations who are developing innovative solutions or leading efforts towards positive social change, including gender equality, in their communities and nations. Let's amplify their leadership, actions and impact to inspire others.  
Participate in a youth-led digital activation launching on International Day of the Girl. Young people across the world are developing a digital activism campaign, aiming to raise the diversity of girls' voices and their vision for a reimagined future. 
---
October is Breast Cancer Awareness Month
In the last 20 years, more than $360 million has been invested in breast cancer research by the Canadian Cancer Society and the former Canadian Breast Cancer Foundation combined, funding more than 1,000 research projects. The breast cancer death rate has dropped by 44% since the late 1980s. But, Breast cancer continues to be the most commonly diagnosed cancer and the second leading cause of cancer-related death among Canadian women. Show your support by wearing pink or donating to the Canadian Cancer Society!
---
Artist of the week:   
Stella Donnelly
Stella Donnelly is a proud, self-proclaimed shit-stirrer. On lead single "Old Man," the intense opener of her electrifying debut album, Beware of the Dogs. She sings about open sexuality, sexual assault and injustices towards women and unfair treatment of POC's. A talented artist who won't be shut down by anyone.

Songs to listen to Old man, Boys will be boys
---
Clubs Spotlight
Engineers Without Borders (EWB)            
EWB is dedicated to bringing people and ideas together to tackle some of the world's most serious problems. Here in Guelph, we do that by holding meetings about topics we're passionate about, having fun events, volunteering, and getting involved in local politics. Nationally, there are about 40 chapters across Canada that work together to create change. Internationally, we work with entrepreneurs in Sub-Saharan Africa to help support their development and create cultural exchanges between them and their Canadian counterparts. EWB Guelph's motto is "Think Globally, Act Locally." To learn more and get involved, check them out @EWBGuelph forms.gle/8Gb18fWTTPw9BEej7


Her Campus                  
Her Campus is the #1 new-media brand for the empowered college woman. Written entirely by the world's top college journalists – with 10,000+ contributors and counting – HerCampus.com features national Style, Beauty, Health, Love, Life, Career, Entertainment, News, DIY, LGBTQ+, High School, and After College content supplemented by local content from 350 campus chapters nationwide and in ten countries. 
Meeting times for F20 TBD. All meetings will be held via Microsoft Teams!
---
JOIN OUR DISCORD