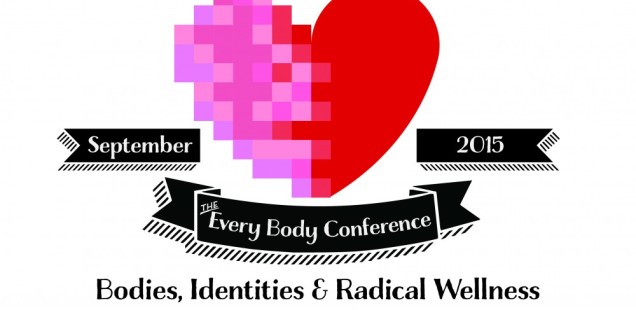 Everybody Conference Coming Up
GRCGED is busy planning the third EveryBody Conference! The EveryBody Conference is a convergence of voices building towards a community in which we can address systemic barriers that prevent us from having autonomy over what happens to our bodies, while also exploring grassroots movements that are working to reclaim that power. This is a coming together of diverse voices where we are cultivating a culture of care with and for each other.
This year's conference theme is "Bodies, Identities & Radical Wellness in a Digital Time". The conference's main purpose is to provide an interdisciplinary space for groups and individuals, academics, activists and community members, who are interested in exploring the intersectionality of body politics, gender, diversity, race, accessibility, ethnicity, sexuality, class, activism and power dynamics in a world increasingly connected by media. We are especially interested in work that engages feminist viewpoints, anti-oppressive, critical, progressive and provocative conceptual and practical approaches.
In anticipation of the EveryBody Conference: "Bodies, Identities, and Radical Wellness in a Digital Time", we are pleased to announce that we are selling coffee to help fundraise the event. $11 half-pound bags of medium roast and dark roast coffee. Organic coffee from small independent farmers, a direct trade model in support of the EveryBody Conference!