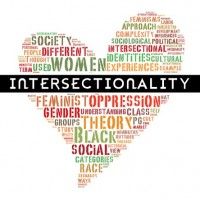 A note from a 2015 graduating volunteer
I had a lot of trouble writing this. I guess it's pretty difficult to put
pen to paper on something that's changed the entire course of your plan for
the future. The impact that GRCGED has had on me is profound. I've learned
so much – knowledge, skills, and a shift in my entire worldview. These
things have become part of my everyday life.
When I began my undergraduate degree, I didn't plan to become overly
involved in extracurriculars. I assumed I would be too busy (I worked
through my degree) and that nothing would be interesting enough for me to
commit to long-term. That was mostly the case in my first year, and then
in my second year, I volunteered as an OV (Orientation Volunteer) for
GRCGED's open house. As tipping points in life go, this one had delicious
snacks.
I was nervous when I started volunteering. I knew very little about social
justice, and GRCGED seemed like a place so different from my worldview at
eighteen years old that I was sure I wouldn't ever fit in. It didn't take
me long to realize that GRCGED isn't about "fitting in." That was probably
one of the first things in a long list of important lessons I would learn
there.
Over time, I became more involved with the Centre, eventually joining the
Collective and joining a fellow student, Asia, in establishing GRR<3, or
Guelphites for Repro Rights (and yes, the heart is an absolutely necessary
part of the acronym). I began to learn not only about social justice, as I
had for the first year I was with the Centre, but about skills and tools
necessary in maintaining an organization like GRCGED.
The details of everything I learned would probably result in something akin
to a novel. However, I can say for certain, that I didn't learn active
listening from a sociology course. I learned to challenge opinions and
norms, including and especially my own, in GRCGED and not in a classroom.
As my time with GRCGED progressed over the three years I was there, I
realized that what I had learned at the Centre was changing everything in
my life, from how I interacted with friends, dealt with my workplace, and
engaged my academic classes.
I always thought that my undergraduate degree would solidify everything I'd
been planning to do with the law degree I wanted to pursue. Instead, it
was GRCGED that had the bigger impact on my intentions for the future, and
it didn't solidify my plans. It changed them completely, instead.
Now, I want to dedicate my life to social justice. I want to do my part in
working toward a future of equality and accountability. I want to be able
to apologize and mean it, and be unafraid of learning from my mistakes. I
want to be a support person within the lives of my friends and family, but
know how to maintain my own self-care. This is the personal. The
professional is a thing I'm still working out, but hey, here's another
thing GRCGED taught me:
It's okay to not have it all figured out. I can't have it all figured
out. There are people who will help me along the way, though. There are
people who have contributed to my growth and learning in ways that I
couldn't have imagined when I first moved to Guelph, but I can't imagine
having never met. I'll carry those people in my mind and in my heart for
the rest of my life, and they will keep me learning, keep me accountable,
and keep me unsatisfied with the way the world is for the rest of my life,
even if I were to never speak another word to any of them.
That's the impact that GRCGED has had on me, and I didn't learn that from
an undergraduate degree