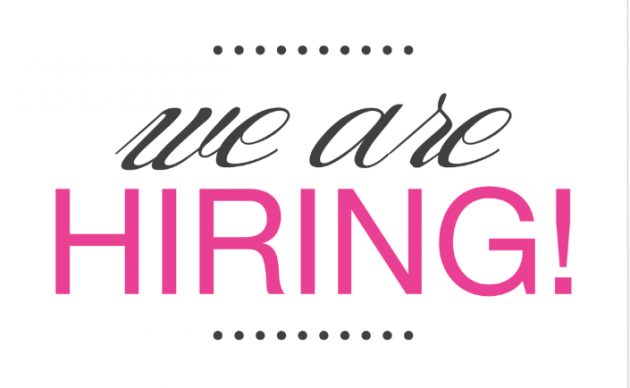 JOB POSTING: OUTREACH & ORGANIZATIONAL COORDINATOR
12 month position: June 13 2016 to June 2017
The Guelph Resource Centre for Gender Empowerment and Diversity (GRCGED) is hiring a temporary position for 12 months. We are looking for a dynamic, pro-active, resourceful, feminist-minded person able to work independently and in collaboration with other staff members in organizing events, coordinating promotion and assisting in the organization of the centre. This is a unionized position with CUPE 1281.
Employment Equity Policy

The Guelph Resource Centre for Gender Empowerment and Diversity GRCGED encourages members from oppressed communities, such as aboriginal people, immigrants, members of non-dominant ethnic, linguistic, religious and/or cultural groups, people of colour, people with disabilities, people living in poverty, queer people, refugees, single and sole-support parents, transgendered, transsexual and gender-queer people and working class people to apply and to identify as an employment equity candidate in their cover letter.
Click to see our complete Employment Equity Policy.
 General Duties
Outreach
Network, develop and maintain partnerships with other organizations, both on campus and in the greater Guelph community, particularly those which do work supporting oppressed or marginalized communities

Organize event programming, particularly during traditional days (Queer Identities Week, Black History Month, Trans* Day of Remembrance, etc.)

Ensure anti-oppression and accessibility needs are met at all GRCGED events

Coordinate social media updates and promotion

Represent GRCGED at various on and off campus event planning committees

Coordinate promotion of GRCGED services, programs, special events and volunteer opportunities

Ensure promotion occurs on and off campus through direct meetings, tabling at resource fairs, participation in community events, etc.
Organizational
Coordinate grant-writing, ensuring requirements are met and reports are prepared on time

Ensure that mail, general GRCGED email and voice mails get sorted, forwarded and responded to promptly

Initiate orders and purchase supplies as needed

Organize core workshops that are mandatory for collective members

Initiate regular maintenance of computers, and software subscriptions
General
Attend and participate in regular volunteer, collective meeting and staff liaison meetings

Work under the direction of a staff liaison and report to the GRCGED collective

Communicate, share information and work collaboratively with other staff, collective members, and volunteers

Provide direction to casual, term and wage subsidy Employees working in areas related to the Organizational & Outreach Coordinator job descriptions as per the Collective Agreement and as per the direction of the Employer's Representative

Where possible, support the other staff in their work

Perform "Office Hour" tasks as needed when the centre is open, including helping resource centre users and providing confidential peer support to individuals accessing the centre over email, phone and in person during your office hours who are seeking resources and referrals on issues including but not limited to: issues of violence, mental health, physical health, sexual health, parents/childcare, housing, labour/job, academics, oppression, etc.

Support volunteers in their GRCGED work, skill-building, political development and empowerment

Delegate meaningful tasks to volunteers

Provide support and resources to volunteers interested in starting up new initiatives

Maintain accurate, accessible files and records

Establish annual priorities and goals for this position through work plans, assessment tools, and staff evaluations with the support of the assigned staff liaison
Qualifications
A successful applicant should have:
Minimum 1 year related work experience (paid or unpaid) is required

Experience in event planning and organizing

Experience working collectively and collaboratively

Demonstrated experience (paid or unpaid) working in an anti-oppressive and/or intersectional-feminist workplace

Proven skills and abilities are essential in the area of computer software (spreadsheets and design) for use in community outreach and campaigning

Excellent written and verbal skills are an asset

Strong organizational skills

Familiarity with campus organizations dealing with anti-oppression and feminist issues is preferred

Demonstrated experience working with marginalized communities

A strong commitment to social justice.
Hours: 16 hours per week
Wages: Starting $26.50/hour
Application Process
Please submit:
Cover Letter

Resume/CV
by June 14 2016 at noon. Applications can be emailed to GRCGEDhiring@gmail.com or dropped off at UC 107, University of Guelph.
Only complete applications will be considered.
*This position is a temporary replacement position to partially cover a full-time staff member on parental leave. Other duties could include:
i) Grants
Provide on-going grant writing support for projects related to GRCGED's vision and basis of unity through individual support and workshops.

Investigate other granting bodies and fundraising opportunities
ii) Finances
Ensure bills are paid on time and deposits are made regularly

Coordinate annual financial training for the collective and finance committee

Act as a cheque signer

Support the Finance Committee in understanding, performing and communicating with the Collective on the following aspects of finance:
Accounts payable and receivable

Monthly account reconciliation and financial statements

Year-end financial statements and balancing and roll-over

Managing cash sales and petty cash

Ensuring financial records are organized and maintained on-site

Coordinate annual budgeting process

Arranging and preparing for audits yearly

Promote GRCGED to other organizations for cofounding
The Organizational Coordinator should support the Finance Committee to understanding each of these tasks
Act as a resource to grant coordinators, working groups, committees and other projects around financial matters

Provide support as needed on such matters that are the responsibility of the collective, such as weekly payroll, benefits, filing taxes/T4s, source deductions, union dues, RoEs etc.

Generate monthly financial reports and make them available to the collective

Prepare for regular audits in accordance with the University of Guelph's Student Organization Policy
iii) Office/Resource Centre
Ensure that outgoing voicemail message is accurate and updated as needed

Coordinate good space management in conjunction with Physical Resources and other contractors

Research and implement improvements in accessibility measures on an ongoing basis

Coordinate server backups on a weekly basis

Troubleshoot computer network and equipment problems, with consideration of warranties and per-paid tech-support plans, coordinate computer and network repairs as needed.

Ensure cash box sheets and other forms are available

Act as a primary contact for administrative matters

Ensure centre usage and stats are kept

In collaboration with Volunteer and Resources Coordinator, update list of support centres regularly – at least bi-annually

Coordinate maintenance of GRCGED listservs

Make sure centre usage statistics sheets are available, completed and processed
iv) Volunteer Support
Provide support and act as a resource to working groups, committees and special projects as needed, especially regarding finances, room bookings, policies, partnerships and other areas related to this job description.
v) Policy
Ensure polices are updated and accessible within the center and on GRCGED website.

Train collective on policies

Coordinate and facilitate policy development, including reviews of the vision and basis of unity

Be a resource for working groups, committees and other staff in developing policies
vi) Collective Support

Ensure accountable facilitation, minute-taking and scheduling of collective meetings

Offer support to the collective as needed

Upload and make accessible Collective documents, such as Minutes and financial documents
vii) Outreach
Produce and make available promotional materials about the centre in general, specific events, programs and volunteer opportunities.

Twice annually, work with the Volunteer and Resources Coordinator to organize open houses introducing people to GRCGED.

Develop and implement promotion strategies that specifically speak to people from multiple-oppressed communities, especially those which are under- or un-represented in GRCGED


Be in contact with similar resource centres in other areas.

Coordinate GRCGED involvement in collaborative programming with campus and community organizations, especially those which are organized by and/or do work supporting oppressed communities.
viii) Events
Coordinate GRCGED involvement in collaborative programming with campus and community organizations, especially those which are organized by and/or do work supporting oppressed communities.

Work with the Organizational Coordinator to ensure good promotion of GRCGED events.

Provide info and support and resources to people interested in starting up new initiatives

Booking accessible spaces

Ordering refreshments

Coordinating childcare and ASL interpretation as needed

Communicate volunteer needs for events in a timely matter

Communicate with facilitators, speakers and performers

Research and implement accessibility measures for events in collaboration with the organizational coordinator
ix) Volunteer support
Provide support and act as a resource to working groups, committees and special projects as needed, especially regarding room bookings, partnerships and other areas related to this job description.

Present outreach information at volunteer meetings and ensure volunteers are informed of upcoming GRCGED events.

Coordinate outreach training for volunteers in collaboration with the volunteer and resources coordinator such as public speaking and media relations.